Description
Garage Door Weather Seal Kit – Double Door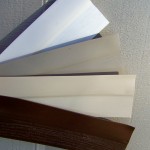 Garage Door Weather Seal Kit – Double Door
Garage door side and top weather seal.
Click the link below for an overview of garage door weather seal.
Garage Door Weather Seal Overview
This kit is for double wide garage doors up to 8′ tall x 18′ wide.
We also offer this seal for 1 car doors up to 8′ tall by 12′ wide.
Don't see the length you need? Check out our by length listing here
Now in new colors! for Single Car Doors and Double Car Doors
Variety of colors available, matching colored nails are included plus sold
separately if you need in bulk.
This kit includes:
1 – 18′ length
1 – 16′ length
Matching color, ring shank hot dipped galvanized nails.
Very easy to install. Top length is cut to length and nailed in place,
measure, cut and install sides.
See our detailed tutorial on installing this product.
Click the below link.
HOW TO INSTALL GARAGE DOOR WEATHER STRIPPING
This product, in any color, is available in any length up to
100′ continuous lengths. Colored nails are also available in bulk.
Other colors available.
Every garage door, regardless if the door is an insulated or non insulated should
include this type of weather seal / weather stripping.
The Vinyl seal is molded to the PVC strip that is nailed to the door jamb.
The vinyl strip seals off the door. This prevents rain, snow, dirt and debris from entering the garage.
Preventing moisture from gathering along the corners of the door keeps water
damage to the door to a minimum.
Moisture at the bottom corners of the garage door can cause issues with the door cables, bottom rollers and the
door track resulting in costly repairs.
This seal is imprinted with a wood grain finish, looks great!