Description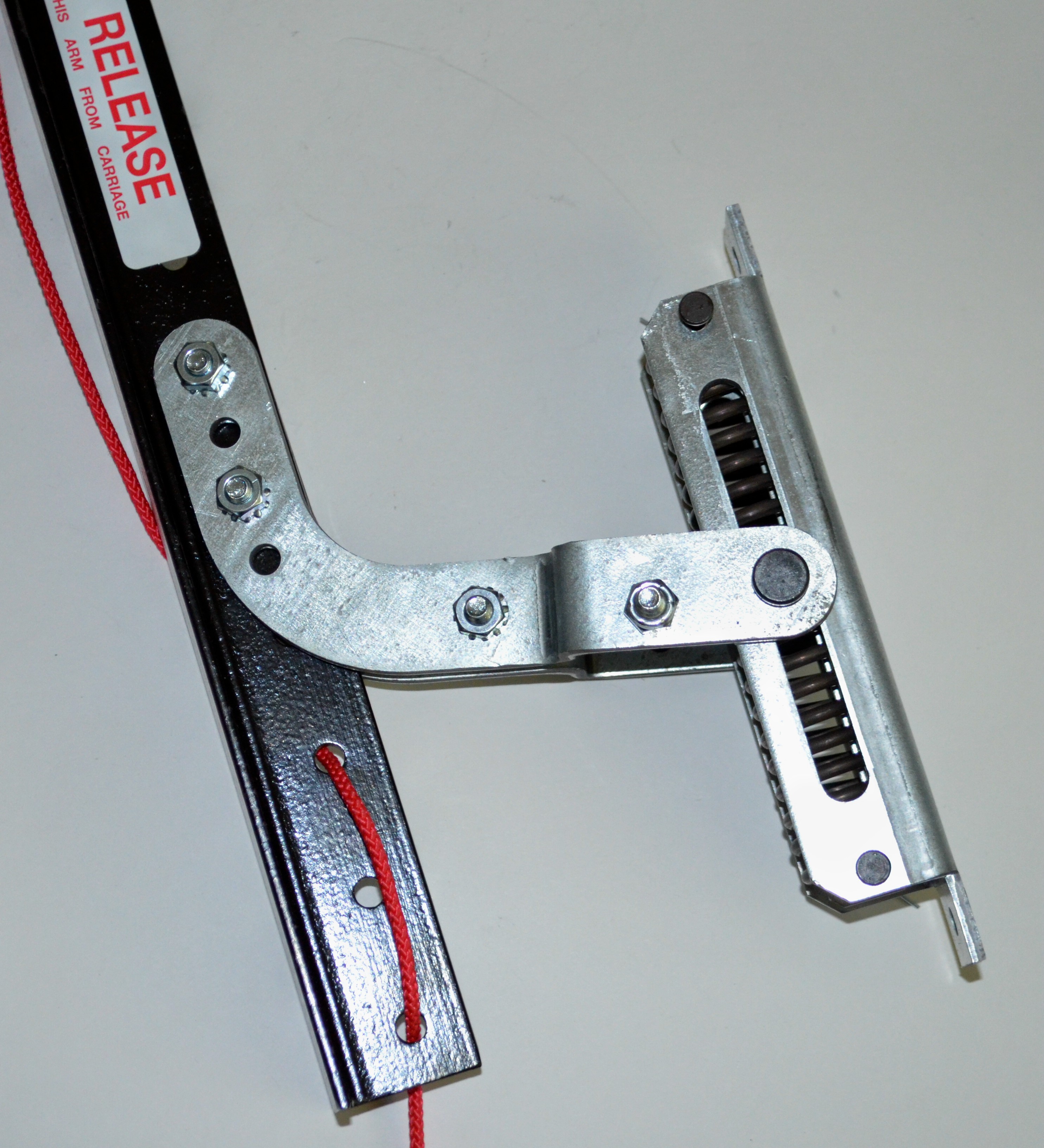 Commercial Garage Door Opener Arm SPRING BOX.
Heavy Duty Commercial Garage Door Opener Arm – SPRING BOX.
Typically used on commercial overhead doors but a good idea for any heavy door, commercial or residential.
Provides a cushioned start and stop and also helps to seal the door to the floor.
Added adjust ability to the limit switch settings.
This is a heavy duty product designed by and for use on Overhead Door brand garage door openers but can and will work on any garage door.
Best used with our heavy duty are, click here to see – HEAVY DUTY ARM
Combining this spring box with the above heavy duty arm will give you the best available commercial opener arm system.
Base Measurements:
7-1/8 Tall
1-3/8″ Wide
OPENER ARM IS NOT INCLUDED
LISTING IS FOR SPRING BOX ONLY
Last photo is for reference only!
See several other listings for many different arm styles, types and sizes.
We have arms for any brand of style of commercial and residential garage door opener. We have hat you need to connect any opener to any door.
We are a full service garage door and garage door opener company with the knowledge and desire to help you in any type of garage door or garage door opener repair.  We ship six days a week and we stock what we sell. We only stock professional grade parts, we do not stock any knock off or cheap imitation parts.  Everything we carry is made by and for the Garage Door Industry. All of our vendors stand behind their products so if there is ever any issues with anything we carry, not only do we stand behind the product but the actual manufacture or supplier does as well. We have developed long term relationships with our vendors and we only work with vendors that we trust. We are a family company and were in it for the long haul, we sell only garage door and garage door opener parts, we are here for you before, during and after your garage door or garage door opener repair and we want your project to be a rewarding and satisfying experience 100% of the way.
Thank you for the opportunity!