Description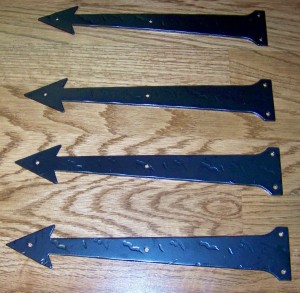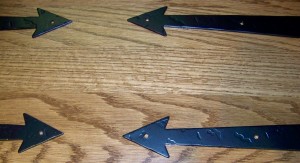 Carriage House Garage Door Decorative Hardware
QUALITY HERE
These hinges are 12″ long overall, many deco hinges are 16, 18″ +
These look great on any door or gate as well as garage doors.
Our personnel favorites, we have these on several doors and gates and just love the look.
See the link below for many hinge and handle options.
12″ Long
2″ Wide @ the ARROWHEAD
2-3/8″ @ butt end
Very distinctive
Included in the set:
4 – 12-1/4" Hinges
Black Fasteners
Consider adding" STUD" fasteners, a nice dress up
We have MANY other sets and accessories available
This is a very inexpensive way to dress up you existing garage door.
Easy to install