Description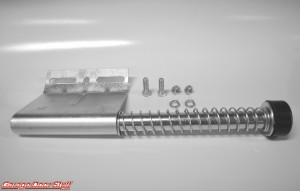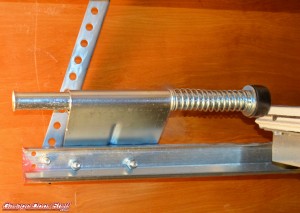 Garage Door Pusher Springs
15" Overall long (uncompressed)
Sold in PAIRS
Mounts to rear of horizontal track, pad contacts top of door. Angle can be added to top of the door for added support at the contact point, if the top of door does not align with the pad on the pusher spring add appropriate sized angle to top of door. These can be adapted to any door and mount in standard fashion in most cases.
The purpose of pusher springs is to keep downward pressure on the door. This keeps the cables tight on the drums. There is very little spring tension when the door is in the open position and that can lead to the cable jumping off the drum.
These are good for any application when you are using a side mount opener that is connected to the door shaft. Another trick is to angle the horizontal track using the door weight to push on the cables.
Pusher springs are easy to install and really do their job well, if you're having issues with the door cables coming off the drums these may be the solution.
These can be used on any type of door, standard radius, hi-lift & full vertical lift.
We also carry two styles of "cable keepers" These are shown in one of the photos in this listing.
Several options to keep the door cable on the cable drum, in extreme situations combine cable keepers and pusher springs. Good, inexpensive insurance and the solution to cables jumping off the drums.