Description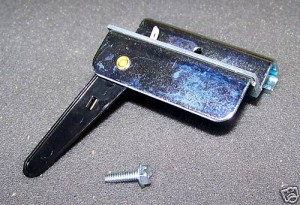 Genie Limit Switch 20113R
GENIE LIMIT SWITCH NEW IN BOX
20113 R, 19795 S, 22785 R
Item is a Genie Part # 20113R External Limit Switch.
This is a new in box original factory part manufactured by Genie.
This Limit Switch works with standard Genie Screw Drive and Genie Trac Drive openers.
Replaces early Genie part numbers 19795S & 22785R.
This part can replace either the up limit or down limit switch.
Flipper may be black or white.
Fits on 3/4″ rail ( top of rail )
Easy to replace. Will not work on Genie Excelerator or Genie Chain Glide Models.