Description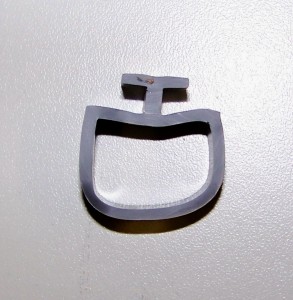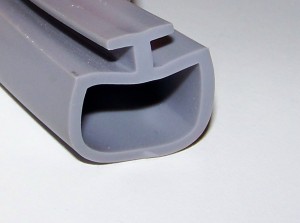 Garage Door Seal
Garage Door Weather Seal
Click the link below for an overview of garage door weather seal.
Garage Door Weather Seal Overview
Bottom Weather Seal for Garage Doors
Wayne Dalton T Bulb weather seal.
Used on garage doors and rolling warehouse doors.
T = 7/16″ wide – .438
Bulb is 7/8″ x 7/8″, identical to photos.
We cut all lengths a minimum of 1″ longer then length ordered for a custom fit.
This garage door seal slides into a single track on the bottom of the door.
Used for mini warehouse doors and garage doors.
Available in uncut lengths up to 250′.
Email or call for bulk sales over 100′.
If you have a situation that requires a wider seal, or if there is a gap issue that
will not be corrected with this standard weather seal, consider replacing the bottom retainer to a
more standard 1/4″ T style. That will allow you to use a wide variety of types and styles
of weather seal. We stock many different bottom retainers and a wide variety of weather seal in the common 1/4″ style.
Easy to install, remove old weather seal, clean and straighten the bottom retainer if needed.
Check the ends of the retainer, they may have been pinched at time of original install, open those ends up if needed.
Spray lubricant into the channels of the retainer. One person guides the seal into the tracks, one person pulls the
weather seal. Do not stretch the weather seal tight, move it along the bottom of the door until it is not
being stressed or stretched, cut off any access and lightly crimp the ends of the channel
to hold the garage door bottom weather stripping in place.