Description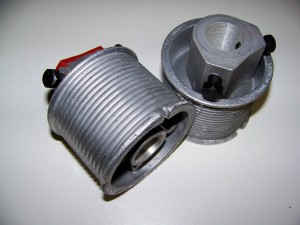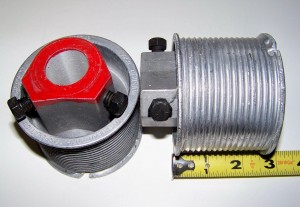 Truck Door Cable Drum
Truck door / Trailer door cable drums.
One pair.
1- Road side
1-  Curb side
2
1″ Bore / 3″ Drums, cast aluminum, set screws included.
For TODCO style truck and trailer doors, Todco brand and others as well, this is the most commonly used cable drum for truck and trailer doors.
Closely inspect the door cables and the cable attachment brackets when replacing worn or broken cable drums, there could be issues relating to those two other components.
Also, inspect and lubricate the end and center bearings when working on or replacing the cable drums. Check the door shaft to insure it is true and straight.
Proper lubrication of a truck and or trailer door is the single most important thing you can do. The rollers need lubrication both at the wheel, bearings and track but also the stem of the roller needs to slide back and forth in the hinge of roller carrier. Most truck and trailer doors are neglected until something breaks forcing maintenance. These doors do need regular service and lubrication is the #1 thing this type of door needs. We also recommend tightening all the hardware including the hinges. Simple regular preventive maintenance can prevent costly down time and the door will work much smoother and easier for you on a day to day basis. A properly adjusted and lubricated truck or trailer door should work as smooth and easy as the best of residential garage doors.
Made by the OVERHEAD DOOR CORP – Made In the USA
We carry many truck & trailer door parts on this web site and also stock other truck and trailer parts that are not listed. We also have quick assess to any truck and trailer door part currently being made. Drop us an email or call if you do not see what you need.
Truck Door Cable Drum